expired Extra 12% off Hotel Bookings at Expedia with MasterCard (No Discount Caps)
20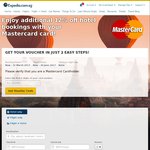 Affiliate
Simply enter the first 6 digits of "your" MasterCard card to get a unique coupon to use. Nevertheless, you'll need to pay with a MasterCard.
I've quoted "your" because typically the first few digits of many cards just represent the bank that holds it and whether it's a Visa, MasterCard, American Express card etc. Because of that, you can use number "552253" which is part of a sample UOB MasterCard photo.
Just did a test booking on a $10,000 booking, and $1,200 was deducted with the voucher so there is no discount cap!
Travel period is between now and 30 June 2017.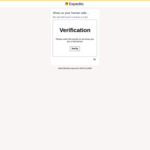 Related Store: Expedia Singapore