expired $1 for 2 x 35 Pcs Multi-Function Electrostatic Mop Refills (Dry) from scarletcollection at Shopee
10
The deal posted earlier is back again, but this time it is $0.12 cheaper.
Similar products to these are on sale at Diaso for $2 each so at $1.12 delivered for 2 packs, this is really a bargain! Expiry date of this promotional sale is unknown.
Referral Links
Referral
:
random (1)
$10 off ($20 minimum spend) for new referees through the Shopee app. Referrer receives 500 coins (worth $5) for each successful referral.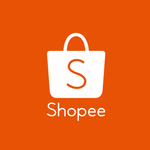 Related Store: Shopee